> Links to Colleague Sites


Many of you have messages in the guestbook. Be Sure To Check The Guestbook for Messages Which Have Been Posted For You.

This page was last updated on: September 11, 2009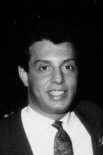 Place Your Mouse Pointer

 Over this Picture & Wait for the Message to Appear.

http://www.msccg.homestead.com

You may need to click on the Refresh Button on your browser for Updates.




MSCCG Alumni Website featured on Homestead's Newsletter.  
Click here
 to see the featured 
E-Messenger True Story
This Site Optimized for Use with Internet Explorer

'Quote of the Year'

From:  geconomos@sandleroneill.com 

Sent:  Tuesday, July 10, 2001 12:28 PM

Subject:  Quote of the Year

Until you fully understand "Gustomer Service" you will never truly be "Great".

Please share your favorite Gus Quote or Gus story either by e-mail at msccg@optonline.net or on the Guestbook. 

Popular Gus quotes...

"Give a man a fish and he will eat today..."

"Teach a man to fish and he will never go hungry!"

On the lighter side.....

As Gus flexes his arm and says, "Feel That", "That's why I carry a Gun."

'I just saw your car popping a wheelie right behind a NYC Tow Truck.'

E-mail address for MSCCG

msccg@optonline.net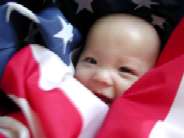 Forever In Our Memory and In Our Hearts...

Subject: Thanks for the memories

Date: Fri, 24 Jul 1998 13:40:42 -0400

From: Constantine Economos <cecon@ms.com>

Reply-To: cecon@ms.com

To: mscs@ms.com

All my Friends and Colleagues,

I would like to take this opportunity to tell you that it has been an honor and a pleasure to have had the opportunity to work along side each and every one of you. I wish you all the very best in the future and I am looking forward to  continue to do business with this fine group of professionals .

YADDA  YADDA  YADDA........

GOD BLESS US ALL  ....EVERYONE.

Your friend and colleague always,

Gus

We're Back !

Due to popular demand, the MSCCG Alumni Website has resumed service. Please submit any newsworthy material for publication.   Please post suggestions, notes & comments in the Guestbook !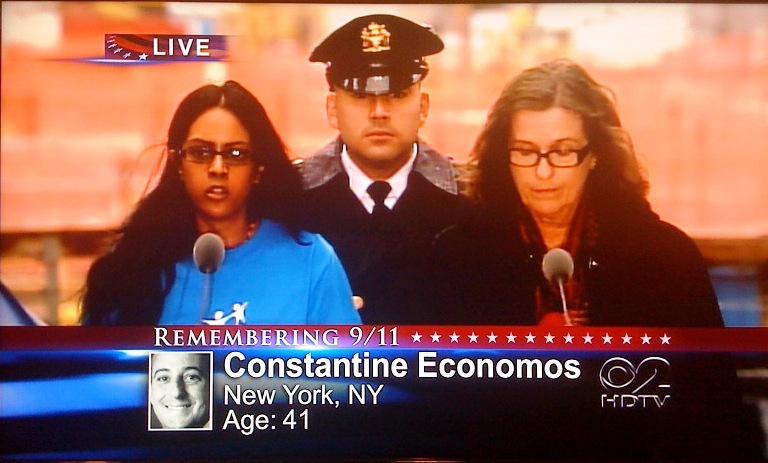 Below is a two part personal story with a happy ending. We are hoping to make you aware of the program below.

Part 1:

Two weeks ago, my wife Genevieve and I were at a party with some old friends where we received an invite to a fund-raiser for CPR awareness. Both of us were like, "Yeah we will attend. Why not, its a night out". Well, that night out now means so much more to us than we ever thought it would.

Part 2:

On August 19th, 16 members of our family went on our 4th annual family summer-float rafting trip in Jim Thorpe, PA. We were having a great day until a freak accident occurred, where multiple rafts collided and got caught in an area that acted like a whirlpool. By the time everyone seemed to be accounted for, my oldest daughter Nicolette, who is 10 years old, could not be found. Everyone was franticly trying to find her. Luckily for us, my nephew Andrew, who is a NYC Fireman, former paramedic and lifeguard was able to locate her under the water. Nicolette's hair was caught in the roots of a tree. She was under the water for at least 3 minutes before Andrew could pull her from the water. Things did not look good, and it was a sight that my wife, family and I will have forever in our minds. Andrew administered CPR for close to two minutes until finally Nicolette's breathing was restored. In those few minutes, the day went from being the worst day of our lives to the greatest day of our life.

Unfortunately, it takes incidents like these to show how the below fund-raiser for CPR awareness means so much more to us and hopefully to you. Please take a minute of your time and go to the website:

www.chaseforlife.org to see what this program is all about and see why it was started.

Click here for literature for the brochure. A donation would go a long way to helping raise CPR awareness and education. 

The cost of the event is:

Couple $375 (2 tickets)

Single $200 (1 ticket)

You can pay or make a donation on the website under "Donate". If your

attending the event, please specify.

Remember, learning CPR one day could possibly save a loved one's life, or even your own.

Thanks

The Lupo Family

Heroic Rescue of the Lupo's Daughter by One of New York's Bravest

Week of: September 7, 2009

Welcome Back to MSCCG Alumni Homepage.  As you can guess, after the lengthy hiatus, there has been a number of newsworthy developments with our MS Services family members.  

Constantine 'Gus' Economos Jan 5, 1960 - Sep 11, 2001



Please wait as the slideshow loads.

Place the cursor on a  photo to pause the presentation.

How do I thank you for all the wonderful memories and for making Gus' life so joyous? Each of you had a special place in not only Gus' life but his heart. To see the slide show from his days at Fahnestock, Morgan Stanely and Sandler just brings back such memories. The nights that he stayed out until it was time to go to work in the A.M. are not that good of a memory, but I always knew who he was with (and you know who I am speaking of lol). The early "rabbit" days on the golf course and the "Audrey I am having a few friends over after golf" catering parties. The pool parties at some of your homes with gargoyles, fireflys, and mostly laughter and repeated jokes. I can actually hear him laugh with that big grin on his face. Constantine, his son, has alot of Gus in him. Yes even his sense of humor. Constantine is now 6'1", in his second year of college and doing terrific. Katherine, his daughter, is getting ready for college. Those of you that knew her during her football and basketball days, well she is still playing basketball and hopes to play for her college. Gus use to joke about his arm muscles not being big enough so he was be "carrying a gun" well he just might with all the boys calling for Katherine lol. Katherine is my social butterfly just like Gus was. They are both doing well and Gus would be just as proud of them as I am. Things will never be the same for any of us, but when we think of Gus, there is always fun, laughter, smiling and that little chuckle. He is truly missed and loved. I thank all of you for touching his heart which in turn touches ours. Thank you for giving me such wonderful memories. Sincerely and with much gratitude.  - Audrey

A Message from Audrey Economos - 09-11-06